Architectural Digest feature Sol&Luna's Giron dining chairs in Naomi Watts and Liev Schreiber's Family-Friendly New York Apartment.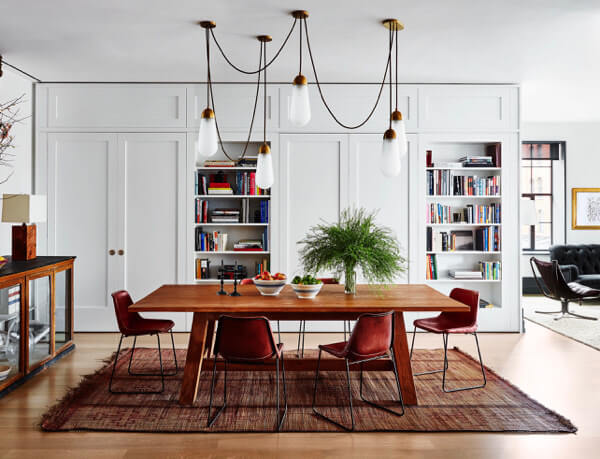 Actors Naomi Watts and Liev Schreiber are best known for their big-screen roles. In their downtime, the A-list couple retreat to a recently updated apartment in Tribeca, one of Manhattan's most fashionable neighbourhoods. After a ten-month renovation by the design firm Ashe + Leandro, with whom Watts worked closely throughout the process, the light-filled home displays elements of three archetypal New York City layouts: a stately townhouse, an uptown duplex, and a classic loft.
The combination results in what the actress calls "a real grown-up apartment," with all of the character that comes with it. From the beveled-glass kitchen cabinetry and Sol y Luna's Giron dining chairs to the dramatic archway in the entry.
Rustic elements blend with softer, more graceful additions to create an eclectic look that is at once stylish and comfortable. This is a place where the Watts-Schreiber clan can put family first and unwind between cross-country trips.
These photographs were taken for the March 2016 issue of Architectural Digest magazine.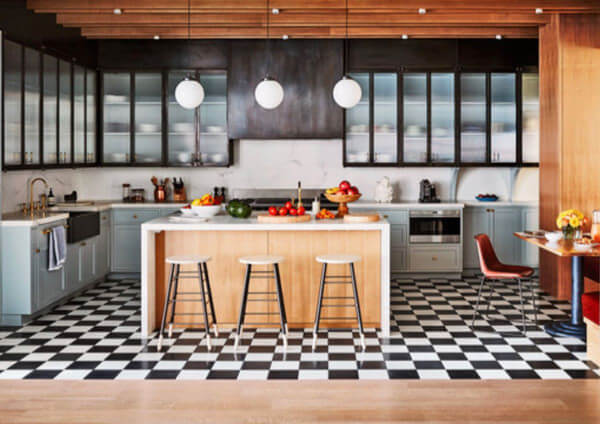 Naomi Watts has chosen our favourite Giron dining chairs by Sol&Luna – they are made to order in a choice of 4 coloured leathers and can be purchased via our webshop…